Sign up and pay for any 2017 3 day PFI Freeidver course with Immersion Freediving before Jan 1, 2017 and get $50 off your course.
Sign up  and pay for for any 2017 4 day PFI Intermediate Freedviving course with Immersion freediving before Jan 1, 2017 and get $100 of your course.
Every course will sell out 3-5 months in advance just like last year.  By signing up now you guarantee you can get in the program and you can save some cash!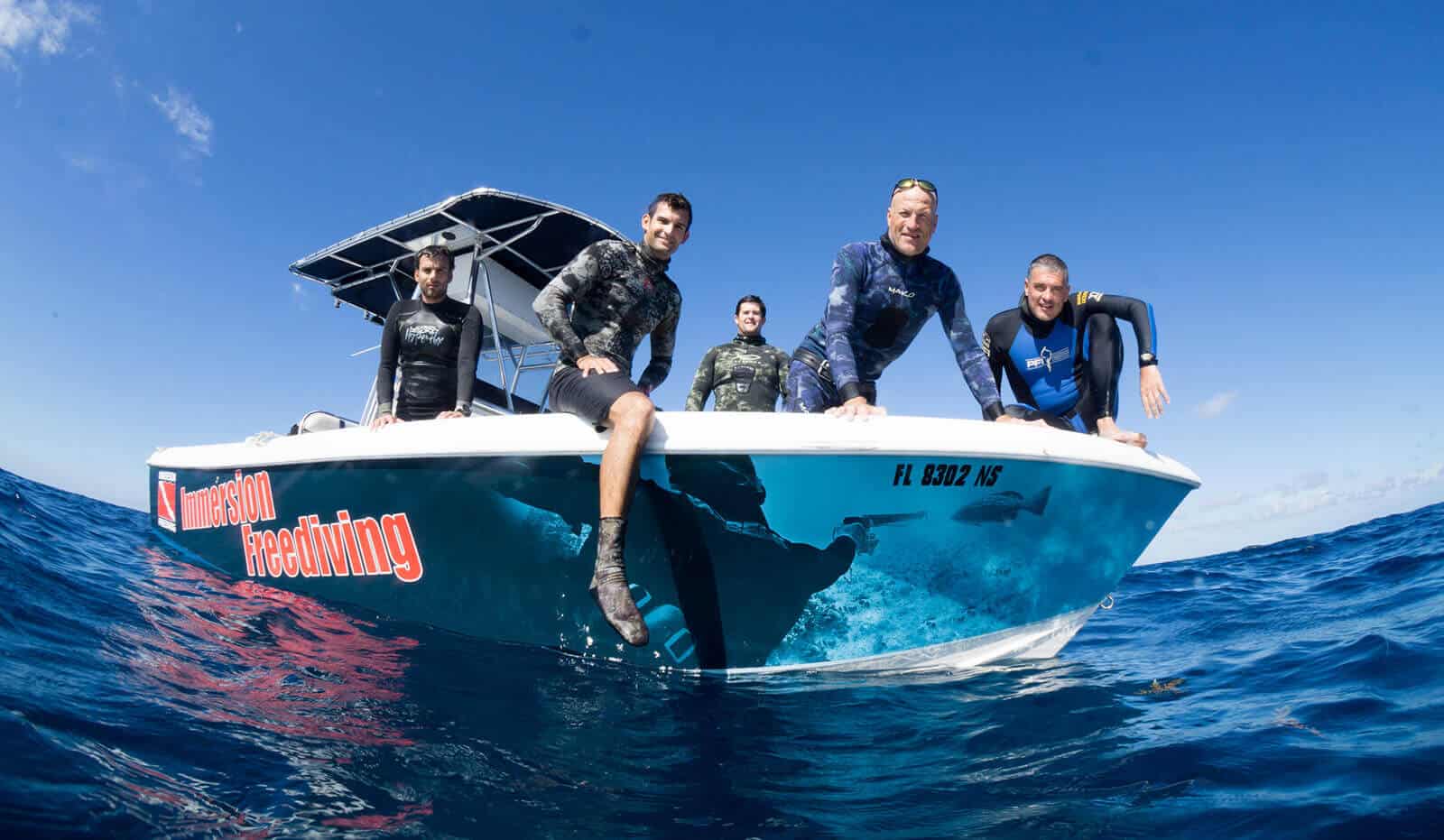 Why choose Immersion Freediving over the hundreds of newly minted freediving instructors on the market?
Full Time Instructor since 2005, over a thousand students over my career.
Former USA Freediving Record holder and Captain of Men's 2012 USA Freediving Team.
Deepest Freedive is 279ft.
PFI Advanced Freediving Instructor & PFI Instructor Trainer.
Maximum of 5 students per course, no classes with 8 – 16  students.
Immersion Freediving courses have more class, pool, and ocean time than other courses on the market
Obliviously More time = Better Results.
Private boat, no dive shop crowd, more time actually diving, and flexibility to deal with weather.
Industry leader in teaching frenzel online and developing online pre course training.
Immersion Students get access to the INNER CIRCLE which contains videos reviewing the technical information they might have forgotten since taken the course.
SIGN UP NOW TO RESERVE YOUR SPOT AND SECURE YOUR DISCOUNT.
Learn how I went from wearing a suit and tie to a professional freediver.